Typical Father's Day gifts include tools, socks, and even ties….somewhat boring, right?!
Just this week, I read a Wall Street Journal article about the downtrend of men wearing ties: "According to a recent Gallup Poll, the number of men who wore ties every day to work last year dropped to a record low of 6%, down from 10% in 2002….Although sales are expected to get a bump around Father's Day, June 15, the future of neckties is very much in doubt. "
The article continued, "The problem for neckwear designers, as for regular guys, is that a tie no longer automatically conveys the authority and respectability it once did, even if it does cause some people to call you sir. In fact, it can be a symbol of subservience and of trying too hard."
So what are a few less traditional gifts to consider? I think Father's Day is an important time to not take too seriously, and remind the Dads of the world to lighten up and have some fun! Similar to my post on Mother's Day, I consulted my Shop It To Me email and found some fantastic man-friendly bargains (especially for young, hip dads)!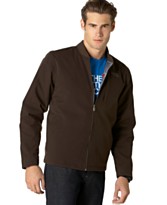 The North Face Bozeman JacketReg $89.99
Now $67.49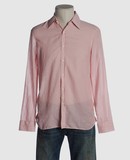 DIESEL – Long sleeve shirtsReg $58.00
Now $44.00
Ted Baker ScorchioReg $29.99
Now $20.24Use code SUMMERSALE08 at checkout for this price.
New Price!Now I'm not trying to say 100% don't buy a tie. If you find the right one, more power to you! After all, the article concluded, "Gerald Andersen, the tie association's executive director, stresses that dissolving the trade organization doesn't mean that ties are dead. Bankers, lawyers and accountants still wear them, Mr. Andersen says. Celebrities still wear them to red-carpet events. And skinny ties are a fashion trend: Justin Timberlake wears them. "Are the days when men wear ties to baseball games coming back? No." But ties, he says, will still have a place in men's wardrobes."